United States: Useful information about country.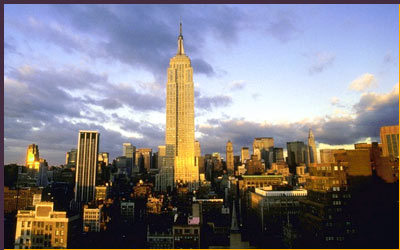 For five centuries, travelers have brought their hopes and dreams to America. For the earliest pioneers, it was a virgin wilderness ready to be shaped into a "New World," a potential paradise wasted on its native peoples. Millions of immigrants followed, to share in the building of the new nation and to better their lives, far from the hidebound societies of Europe and Asia. Eventually, slaves, who had been shipped over from Africa and the Caribbean, joined them as free citizens. As the United States expanded to fill the continent, something genuinely new was created: a vast country that took pride in defining itself in the eyes of the world.

Every traveler in the United States - be they foreigners on a coast-to-coast road trip or locals exploring their extraordinarily diverse land - has some idea of what to expect. American culture has become so thoroughly shared throughout the globe that one of the principal joys of getting to know the country is the repeated, delicious shock of the familiar. Yellow taxis on busy city streets; roadside mailboxes straight out of Peanuts cartoons; wooden porches overlooking the cottonfields; tumbleweed skittering across the desert; endless highways dotted with pick-up trucks and chrome-plated diners; the first sight of the Grand Canyon, or the Manhattan skyline - now more than ever an indelibly iconic image.

In this guide, we've picked out the highlights across the entire USA, from Maine to Hawaii, and Alaska to Florida. We've divided the country region by region and state by state, and covered every area of every state. As well as the big cities and national parks, we've explored the highways and byways, singling out detours worth making, and places to avoid. For every area covered, we've done more than simply provide up-to-date practicalities: we've delved into the history and provided background on the people who have made America what it is. Our hope is to inform and entertain travelers, and to point in unexpected directions as well as to the obvious landmarks, no matter whether you've lived here all your life or are seeing it all for the first time



More travel guides:


USA
History
When to go
Getting around
Festivals and public holidays
Directory
Books
Biographies
Entry requirements for foreign visitors
Health advice
Costs and money
Telephones, mail, email and time zones
Crime and personal safety
Gay and lesbian travelers
Food and drink
Best Of
Outdoors

Choose destination to make hotel reservation


STATES:
California
Florida
Texas
Georgia
Virginia
New York
Ohio
North Carolina
Colorado
Illinois

All states...
United States TOP CITIES :
New York (ny)
Houston (tx)
Orlando (fl)
San Francisco (ca)
San Antonio (tx)
San Diego (ca)
Las Vegas (nv)
Atlanta (ga)
Miami Beach (fl)
New Orleans (la)
Austin (tx)
Indianapolis (in)
Dallas (tx)
Charlotte (nc)
Kissimmee (fl)
Phoenix (az)
Washington (dc)
Miami (fl)
Los Angeles (ca)
Nashville (tn)
Seattle (wa)
Chicago (il)
Columbus (oh)
Albuquerque (nm)
Portland (or)
Tucson (az)
Tampa (fl)
Honolulu (hi)
Anaheim (ca)
Ft Lauderdale (fl)
Scottsdale (az)
Denver (co)
Oklahoma City (ok)
Memphis (tn)
Branson (mo)
Louisville (ky)
Jacksonville (fl)
Kansas City (mo)
Boston (ma)
Colorado Springs (co)
Irving (tx)
Myrtle Beach (sc)
Philadelphia (pa)
Salt Lake City (ut)
Savannah (ga)
St Louis (mo)
Williamsburg (va)
San Jose (ca)
Tulsa (ok)
Daytona Beach (fl)